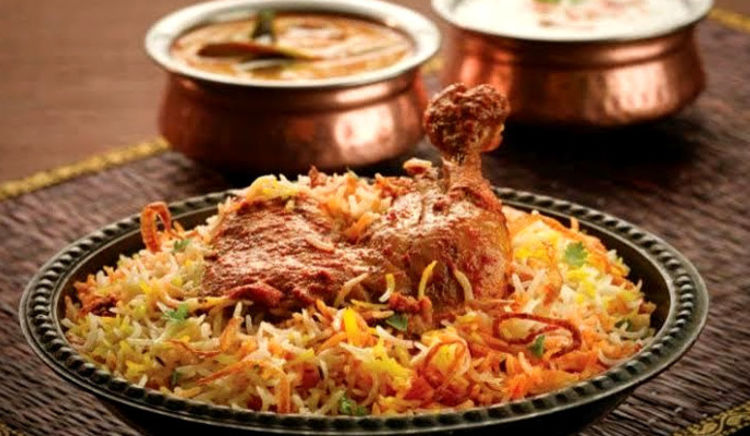 Biryani has not only become a favorite food of the Indian people but its trade is growing day by day at a rocket speed. Ramya is the one who correctly predicted this trend and went into business.
Do you know How Ramya Created a Briyani Business & Earned Rs 8 Crore in Just 1.5 Years? How much She Invested ? Let See in Detail.
Hotels are among the most affected business segments in India during the Corona Time, sad news that millions of hotels across India have been closed due to lack of trade and revenue. It's a one-page story.
Online Food Delivery
during this lockdown period that online food delivery companies have gained more trades. Similarly, all the companies in India, especially those with Cloud Kitchen, have been gaining attraction during this lockdown period.
RNR Biryani Started
Ramya Ravi enters the industry in November 2020, When all others facing the worst decline in the hotel business.
5 Lakh Investment Business
In November 2020 Ramya starts her business in Bangalore under the name of RNR donne Biryani in a cloud kitchen set-double in a room of just 200 sq. Ft. With an investment of Rs 5 lakh as there is only a 50 per cent chance of success for her endeavor.
There are only 3 employees, only one cook and 2 assistants for this cloud kitchen. Ramya with his sister Swetha to manage the business. The two younger generation women has earned Rs 8 crore in just 1.5 years and Ramya and Swetha say that the RNR Biryani Cloud Kitchen business will touch Rs 10 crore by March 2022. How is this possible?
Donne Biryani
donne biryani is just like the ambur biryani for Tamil Nadu and donne biryani for Karnataka. donne biryani is very popular in Karnataka but its name is unlikely to be known to many as it is not popular in other states.
Cloud Kitchen
Let us first learn about Cloud Kitchen. Cloud Kitchen is a setup that runs exclusively for online trading, and this Cloud Kitchen food will be prepared and shipped online. This cloud kitchen does not have the hotel seating arrangement. It is a great framework for those who are just starting their business on a small budget, targeting online customers only. You can even set up this cloud kitchen setup in your home.
Online Food Order
The number of online food orders began to increase rapidly during the Corona era as people were paralyzed at home. Realizing this, Ramya transformed the entire business to attract online customers. SHE focused more on the package in order to attract online Food customers. The RNR donne biryani has received special attention among the customers as it packs the biryani in a blue tin box and comes with the best quality overall package of sweet, rye and salad.
This is why RNR donne Biryani has become the biggest trend among Bangalore online customers in a short span of time. The RNR donne biryani brand sells chicken biryani for Rs 189 to Rs 289 and mutton biryani for Rs 320.
by Introducing new dishes such as Drumstick Chili, Mutton Soup, Chicken Ghee Roast, Juicy Poultry to attract more customers It was a hit among customers from all walks of life.
Swiggy exclusive delivery partner
Ramya signed an exclusive delivery partner agreement with Swiggy for one year as the RNR donne biryani business began to grow rapidly. This means that the RNR donne biryani cannot be sold on any other Online Website Site, instead the Swiggy will do the Promotion & be the biggest advertiser for the RNR donne biryani.
A one-year contract can seem complicated at an early stage. But this is where Ramya uses her Harvard degree to her advantage. Failure to do this will result in the cost of advertising to trade on all delivery sites.
Swiggy and Zomato
Swiggy is currently doing this promotional work. Similarly RNR donne biryani owner Ramya's idea is that 70 per cent of the customers at Swiggy and Zomato are the same people so they can expand the business massively after one year anyway. RNR donne biryani with Swiggy has accumulated around 10000 orders in the first month of its one year contract alone. Not only this, with the help of Swiggy RNR donne biryani it has been named the finest brand of 2020.
Facebook Advertisement
Ramya has been spending Rs 1.5 lakh on advertising for the first 3 months through Facebook and other social networking sites such as RNR donne Biryani. In addition, the social media posts of Kannada actresses Manvita and Nishvika have gained a lot of support.
Ramya, who started the business with a revenue target of Rs 10 crore with just 3 people, has today created a huge business empire with a revenue of Rs 10 crore, a retail shop and 60 employees.